Donating gold to decorate the interior of the church will provide a small reputation boost.
There are five decorations in total. They cost the following amount of gold pieces, and appear in that order:
1) 1000 gp
2) 2000 gp
3) 2000 gp
4) 2000 gp
5) 2000 gp
The above are the minimum amounts, every additional day costs 100 gold pieces (up to 30 days). You can pay each sum separately, or you can simply donate 9000-12000 gp.
If you donate only the minimum amount, the last decoration you purchased will disappear in less than a day (but you only need to pay 100-3000 gp to get it back for a while).
Donating the full sum of 12000 gp will ensure a month's worth of fully decorated church. There is no point in donating more than that, any additional gold will be wasted.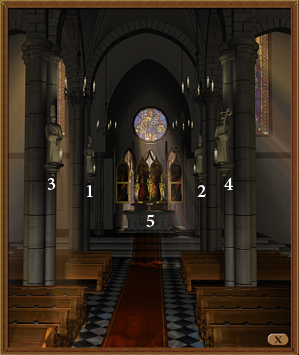 Community content is available under
CC-BY-SA
unless otherwise noted.